ONE STEP AHEAD
Inspiration To Move You Forward
Passion Drives Your Life or Does It?
In this February, 2010 issue, the topic is Passion . . .


1. Do you get out of bed every day with excitement about your day? Are you PASSIONATE about what you do? There are tools and inspiration below to keep you on top of the game. Read on . . .


ONE STEP AHEAD comes to you monthly to give Value in these uncertain times.


2. Who is Les Brown and what did his teacher tell him to do that changed his life?


3. What people, books and videos are inspiring people to Find their Passion.


If you like what you read, please DO FORWARD THIS TO A FRIEND. If a friend did forward this to you and if you like what you read, please subscribe by visiting Achieve Success.


---
Experts Share
LES BROWN Les Brown is a top Motivational Speaker, Speech Coach, and Best-Selling Author, loving father and grandfather, whose passion is empowering youth and helping them have a larger vision for their lives..



Les Brown's straight-from-the-heart, high-energy, passionate message motivates and engages all audiences to step into their greatness, providing them with the motivation to take the next step toward living their dream. Les Brown's charisma, warmth and sense of humor have impacted many lives..



"My mission is to get a message out that will help people become uncomfortable with their mediocrity. A lot of people are content with their discontent. I want to be the catalyst that enables them to see themselves having more and achieving more."



From the web page www.lesbrown.com



Click on the picture to hear a brief message by Les Brown. After clicking, go to Meet Les Brown.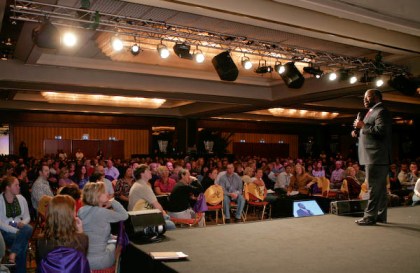 Click hear for another short Inspiring Message by Les Brown.


---
Books to Inspire
LIVE YOUR DREAMS by Les Brown is the book to inspire you to follow your heart and Find Your Passion.



Les Brown shares stories from his life that are inspiring and encouraging for anyone who truly does want to follow their passion.



Choosing goals that are important to you is one of the most essential things you can do in order to live your dreams..

Les Brown.







---
Success Principle - Napoleon Hill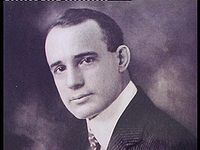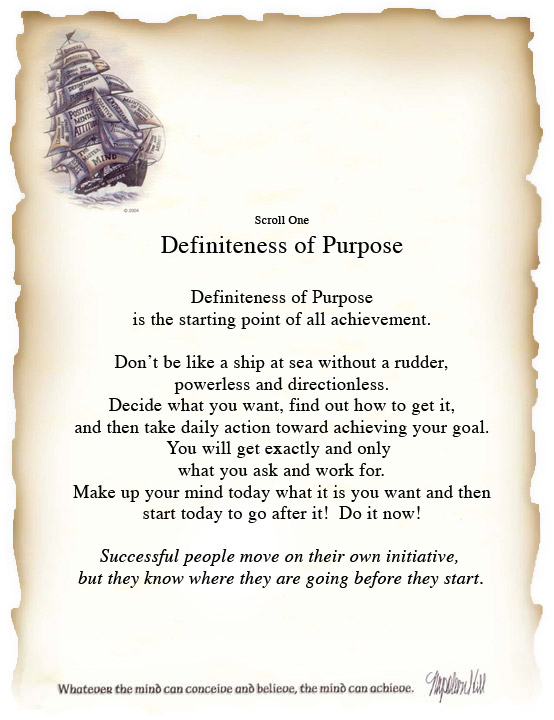 ---
Inspiring Video
POLARIS MEDIA GROUP produced it's first video on living your dreams, not someone elses. This one is called Know For Yourself.



The video is about looking within and truly examing what is is that you want to do with your life. Many people are spending their life doing a job, just to make money, or in a career because someone else either needed them to take over the family business or thought they would be good at it.



If you would like this video FREE, simply respond to this newsletter and you will receive your free copy while supplies last. The only cost will be shipping, if you live outside of Bakersfield, California.

If you would like to purchase the video, you can receive a $5.00 discount. Simply use the code 133104 when ordering.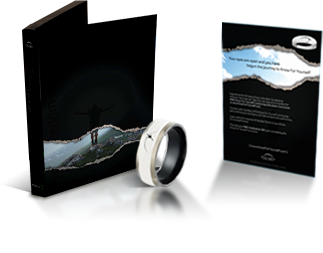 Watch a Quick Promotion of Know For Yourself


---
Health is a Decision
Good Health or Bad Health is your decision. Contrary to what we would like to think, illness and disease does not just happen. It is the result of what we do.



1. REDUCE STRESS - No excuses, just do it. Look at the things you think about. Eliminate some of them that are not serving you well.

As Andy Andrews states in his latest book, THE NOTICER, the character, Jones, tells Walker, a character who is moving through life with little purpose, that "smart people get tripped up with worry and fear." He goes on to say:



40% of all worries are about things that will never happen anyway



30% of all worries are about things that have already happened



12% of all worries have to do with needless imaginings about our health



10% of all worries are petty-little-nothing worries about what other people think.



8% are legitimate concerns



2. EXERCISE - Put it on your daily schedule just like brushing your teeth. You do brush your teeth, right? There are some things you do everyday, include some exercise. There will be more ideas in an upcoming One Step Ahead.



3. EAT A QUALITY DIET - Besides eating protein, good carbohydrates, and good fat, eliminate white flour, white sugar, and soft drinks, for starters.



4. SUPPLEMENT YOUR DIET WITH NUTRIENTS - At the very least, take digestible vitamins, minerals, and quality water. Keep your ph level slightly alkali.



Since you are in CONTROL, you can PAY NOW or PAY LATER.



What that means is that you can choose to be healthy now, or you can spend a lot of time, and money, while experiencing the pain of a diseased body later.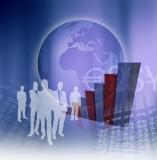 ---
Local Events & Webinars
Bakersfield, California


Coming Soon . . .
CREATING and MAINTAINING a POSITIVE WORK PLACE


What does it take to have a work place where the maximum work is accomplished each day? If you have employers, managers, and employees who truly want to love each day and look forward to going to work, we teach a few principles which when applied, not only increase profits, but make the work place a great place to be. Attend two short seminars which will give you the tools to accomplish this.


Location: Bakersfield, California


Webinars to be arranged
Reply with your interest to this newsletter.
---
Links Which Give Value
The main concept we want you to understand is that you are in CONTROL of each day. It has been said that "Life is 5% of what happens to us and 95% of how we react to what happens."



Links which give value are resources to explore further on how to move forward ONE STEP AHEAD.





Our first link is on our website and addresses your mindset as a help or a hindrance to your progress toward your ideal life. Sometimes all we need is a different perspective.



More Information about Mindset


Our second website is that of the Richard Chang. Richard has devoted his live to helping people find their PASSION.



PASSION by Richard Chang

In The Passion Plan Model™, Dr. Chang presents seven simple steps to discovering the things you really care about, deciding where you want them to take you, and developing a plan to get you there. When followed by individuals, this plan leads to greater personal and professional fulfillment. When followed by organizations, it provides direction and improves performance at all levels.





---
So what's Next - TAKE ONE STEP AHEAD
1. Clean out ONE closet or drawer.



2. Let go of being "right"

and mend a relationship.



3. Apply or ask about a promotion, find a new job that suits you better, or start a new business.



4. Make a Decision! Is there something you have been putting off.



5. Plan a Vacation with your loved ones.



6. Eliminate white flour and sugar today, or Do 20 mins., just 20 mins., of exercise at the gym or even on the Wii.



7. Organize, or get caught up on your finances.

There is a really neat tool to get you organized and able to plan what you are going to do in the future. Click on The Living Balance Sheet® logo below and watch the 4 minute video. This is so cool.

For More Information About The Living Balance Sheet®


8. Start a Personal Development program to learn about yourself. There are lots of programs which give you information, but the one which I like that really causes you to look inside yourself is Beyond Freedom Evolution by Polaris Media Group.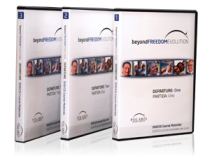 ---
Comments? Ideas? Feedback? We would love to hear from you. Just reply to this e-zine and tell us what you think!
See you next month!
Donna Schwartz