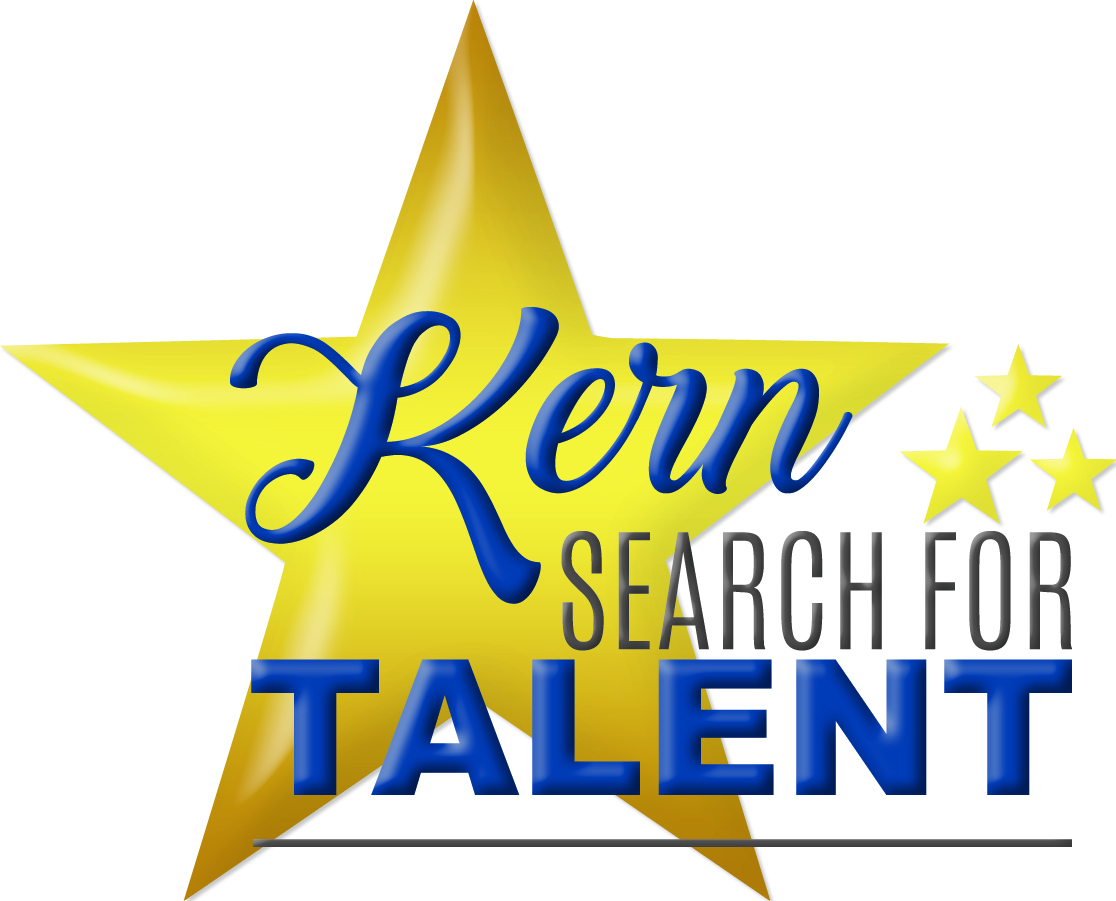 Kern Search for Talent
Sat., Nov. 4, 2017
3 pm—10:30 pm
Liberty High School 925 Jewetta Ave
Bakersfield, CA 93312
PERFORMANCE INFORMATION:
CLASSIFICATIONS:
MINI (ages 5-6) PRIMARY (ages 7-9)
JUNIOR (ages 10-12) TEEN (ages 13-15)
SENIOR (ages 16-18)
Age is determined as of JAN. 1.
CATEGORIES:
VOCAL, INSTRUMENTAL,
DANCE & NOVELTY
ACT SIZE: SOLOS, DUETS/TRIOS/QUARTETS,
SMALL GROUPS 5-9, LARGE GROUP 10+
(Only one entry form per act please!)
Contestants may only be in one act as a solo, but
may also participate in one group number.
ELIGIBILITY: (must meet one of the following requirements)
* At least one member has performed in a past Search for Talent
* The performer has the recommendation of an instructor.
* The performer provides a video of performance
(YouTube OK)
Click Here for More Information and Registration Form
Entry Fee is $25 per Act (solo, duets/trios/quartets)
$40 per Act (small and large groups)
Send Registration Forms to Donna Schwartz immediately by:
Fax: 661-588-4243 or
Scan & Email: dschwartz@bak.rr.com or
Text picture of form to 661-201-2349 or
Mail to: The Exchange Club of Bakersfield, C/O Donna Schwartz, PO Box 10569, Bakersfield, CA 93389
Payment Methods:
1. PayPal to Email: BakExchange@gmail.com
2. Text , Fax, or call with credit card or debit card information
3. Mail a Check for $25 or $40 with Registration
4. Find a Sponsor. See attached forms.
The forms and payment must be received by Friday, Oct. 20th.
---
Sponsored By The Exchange Club of Bakersfield