New and Different Businesses
What's new and different in the world of home based businesses. There are the traditional businesses, but if you are looking for something out of the ordinary check out the businesses below.


Write Down 10 License Plates & Send Them In
WHAT? All I have to do is gather information? That is really new and different.


Yes, would you like to generate your own income for simply gathering information? Want to learn more about how this opportunity works and what it takes to get started?


How Does it Work?


Here are the basics:


•Narc Cars - Write down 10 license plates and Send them in.

•Teach Others How to Narc Cars

•Sign Up Clients

Those are the basic activities you will need to do in order to properly build your organization.


Please click on the logo and watch the short video below.

This will give you a good overview of what our program is, what it can be used for, who uses it and how you are compensated.


However, keep in mind that the only way to fully understand how the opportunity works is with formal training by your sponsor. Call 661-588-4141 and ask for Donna.



Find People Who Want to Market Their Business
Entrepreneurs and people who want to be entrepreneurs are great at choosing a business, setting it up, cleaning off their desk, making lists and other documents on the computer, rearranging the furniture, and in general, many things that do not make them any money.


What about Marketing? Without marketing there is no business! Check out the system below for finding people who want your products or service. This is a rapidly growing business.

Find People Who Like to Eat Chocolate & Be Healthy
Healthy Chocolate


People love chocolate. Most people care about being heathy.

Click on the logo and watch a short video to find out how these work together.

Call Scott Small


847-624-2090



Buy Groceries For Real
Harvest America


Groceries?


Click on the logo and get more information.

Call Nick Biren


661-972-3809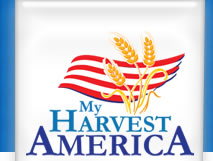 Keep checking back to this page to find out what is New and Different. It will be updated regularly. You may also check the RSS box and receive emails when this occurs.


Click Here to Go from New and Different and Return to the Home Page