Autocare Every Driver Needs
Autocare can be a great business, especially for people who love cars.  You will never work if you are doing a job you love.
Autocare Companies
The companies listed below realize the importance of taking care of your cars and other types of personal transportation.

---

130 E John Carpenter Freeway
Irving, TX 75062-2708
972-999-4515
http://www.nmc.com

Our Story
National Motor Club of America, Inc. (NMC) was founded in 1956 and as one of the largest independently owned motor clubs in the U.S., has become a premier provider of emergency roadside assistance and other travel related services. NMC serves the traveling public by offering travel safety information services and financial security products through direct sales, alliances, RV market segments and membership associations. NMC provides its members with quality of service and valuable peace of mind. The company is based in Irving, Texas and through its own operations serves hundreds of thousands of members throughout the United States and Canada.

---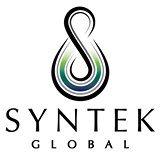 12382 S. Draper Gateway Place
Suite B800
Draper, UT 84092
801-386-5007
Fax: 801-386-5004
http://www.syntekglobal.com

Corporate Overview
Syntek was founded in 2008, and since that time we have seen tremendous progress through the release of our inaugural product, Xtreme Fuel Treatment. We are financially strong and have very positive expectations for the future of our company,
---
Return to Network Marketing Business